A presale was planned on February 1st, 2014, but this was dropped. A crowdfunding campaign then went live from 20th July to 2nd September, 2014. A total of 60 million Ether (the primary cryptocurrency of the Ethereum platform) were created to sell; this is also known as the Genesis issuance, as these are the first ever Ether tokens created.
The price was 2,000 Ether (ETH) = one Bitcoin (BTC) for the first 14 days of the sale. The price then changed to 1,339 ETH per BTC for the remainder of the campaign.
The first two weeks of the campaign sold over 50 million tokens. 31,500 Bitcoins were raised through the crowdsale, and 12 million ETH were created, which would be used as funding for the development and other activities.
Ethereum's co-founder, Vitalik Buterin said, "I thought [those in the Bitcoin community] weren't approaching the problem in the right way. I thought they were going after individual applications; they were trying to kind of explicitly support each [use case] in a sort of Swiss Army knife protocol."
What is Ethereum?
Ethereum is an open-source public service that uses blockchain technology to facilitate smart contracts and cryptocurrency trading securely without a third party. There are two accounts available through Ethereum: externally owned accounts (controlled by private keys influenced by human users) and contract accounts. Ethereum allows developers to deploy all kinds of decentralised apps. Even though Bitcoin remains the most popular cryptocurrency, it's Ethereum's aggressive growth that has many speculating it will soon overtake Bitcoin in usage.
In November 2013, Buterin wrote a white paper proposing Ethereum, and the idea garnered significant interest.
The concept began to become a reality, and the Ethereum core team consisted of Vitalik Buterin, Mihai Alisie, Anthony Di Iorio, and Charles Hoskinson. Buterin presented at a Bitcoin conference held in Miami between 25th-26th January, 2014. The participants gave him a standing ovation and a lengthy Q&A session followed.
Also see: What is Blockchain?
History of the Ethereum Foundation
A non-profit organisation called the Ethereum Foundation was formed on 6th July, 2014 and registered in Zug, Switzerland. This organisation governs the Ethereum project.
Advertisement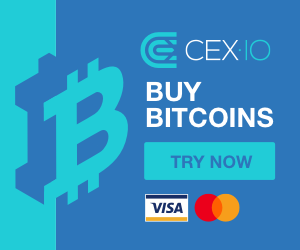 The four phases of Ethereum
The Ethereum project consists of four major phases.
Frontier (July 30th, 2015):
Olympic, a test version of Frontier, was released on 9th May, 2015. The purpose was to test the project and reward those who found issues. The testing was done in four areas.
Transaction activity
Virtual machine usage – responsible for executing smart contracts
Mining prowess
General punishment – stress testing the platform with smart contracts
Each category had a main prize of 2,500 ETH and many smaller prizes. After the Olympic testing, Frontier was released. With that release, the developers were able to build distributed applications and started mining Ether.
Advertisement

Homestead (14th March, 2016):
The platform was then enhanced with Ethereum Improvement Proposals (EIP). The upgrade helped the future updates and improved the speed of transactions. The Ethereum Foundation also began to accept funding from various sources in Ether apart from the first treasury created in the beginning.
Metropolis (16th October, 2017):
This phase includes two upgrades.
1. Byzantium (October 2017)
2. Constantinople (Scheduled for early 2019)
The platform improved furthermore in terms of scalability, transaction processing, and security through the Byzantium upgrade, which was also a hard fork. Moreover, the mining reward was decreased to 3 ETH from 5 ETH. The Constantinople upgrade is scheduled for release in early 2019.

Serenity (In progress):
Serenity is the last stage of Ethereum development. It will introduce Ethereum 2.0, the new Ethereum blockchain that will finally have Proof of Stake integrated, a new Ethereum Virtual Machine, and much more. There has been a lot of discussion and rumours around when Serenity is going to be launched. In this phase, the Ethereum project will move from proof of work (PoW) to proof of stake (PoS), which uses the Casper consensus algorithm. PoS has significant benefits over PoW in terms of security and being resistant to attacks, and also boosts transaction processing times.
Also see: What is Bitcoin?
The Ethereum Foundation Grant
A fund has been allocated to back projects that focus on improving the Ethereum platform. On 7th March, 2018, the first series of beneficiaries were announced with a grant of $2.5 million. None of these projects had ever conducted an Initial Coin Offering (ICO).
To be eligible for the next series of funding, the areas of focus must be scalability, usefulness, and security. And any individual can get Hackternships, which fund the pet projects of individuals that are related to the Ethereum platform.
If you are looking to trade Ethereum we recommend opening an account at eToro.
Do you find this article useful? Comment below or follow us on Facebook or Twitter.