It's an event that has become the topic of conversation for many watching the cryptocurrency space. The halving has become so hyped, in fact, that an extensive article on the subject was recently featured on Bloomberg's Terminal.
With the strong increase in popularity surrounding the event, analysts have been wondering if BTC's price will follow suit by similarly rallying higher.
Advertisement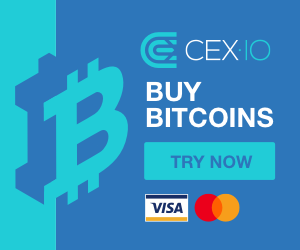 Bitcoin Halving Hype Is Mounting
Google has registered a doubling in the past weeks for searches of the term and a quadrupling of the same metric since approximately the end of November in 2019.

Image of Google Trends
It's a stunning trend that has been reflected across other platforms.
More recently, The TIE — a crypto-focused social media data company — found that on a number of days last week, "halving" became the second-most popular word used by Twitter users tweeting about Bitcoin.
This strong social trend is for good reason: although the halving has yet to transpire, analysts are already becoming convinced that the event will have a decisively positive effect on BTC's trajectory from a medium to long-term perspective.
There are two fundamental trends to suggest so.

Also see: Bitcoin Price prediction: BTC/USD above $8,000 could test $9,000 before halving
Two Fundamental Trends: Price Could React Positively
Firstly, data from Google Trends indicates that there is a muddy yet apparent correlation between interest in the term "buy Bitcoin" and the term "Bitcoin halving," suggesting the halving is convincing investors to buy BTC.
This assertion can be corroborated by on-chain data from Glassnode, a crypto analytics firm that has indicated two things over the past week:
Long-term Bitcoin investors have been accumulating more and more coins each day as the halving has drawn near. In fact, they found that the "Bitcoin Hodler Net Position Change" metric just established a fresh yearly high.
There are more than 17,000 "new entities" joining the Bitcoin network each day, which was a level of retail involvement last seen at the start of 2019's bull run.
Advertisement


The Basics of Bitcoins and Blockchains: An Introduction to Cryptocurrencies and the Technology That Powers Them
This would suggest that should as the halving continues to increase in popularity, so too should the public's propensity to buy Bitcoin.
Secondly, analyst "PlanB" found that Bitcoin's price will get a strong boost in the wake of the halving.
If you are new to the Cryptocurrency world and would like to open an account we recommend Cex.io.
Do you find this article useful? Comment below or follow us on Facebook or Twitter.