This consolidation has allowed a number of bullish signs to form on the charts and in the markets of leading digital assets.
Derivatives data suggests that Bitcoin is primed to bounce after the drop from last week's highs. For XRP, a prominent trader shared the chart below, indicating the asset is "showing a hidden bullish divergence with RSI reaching the apex of a trendline squeeze."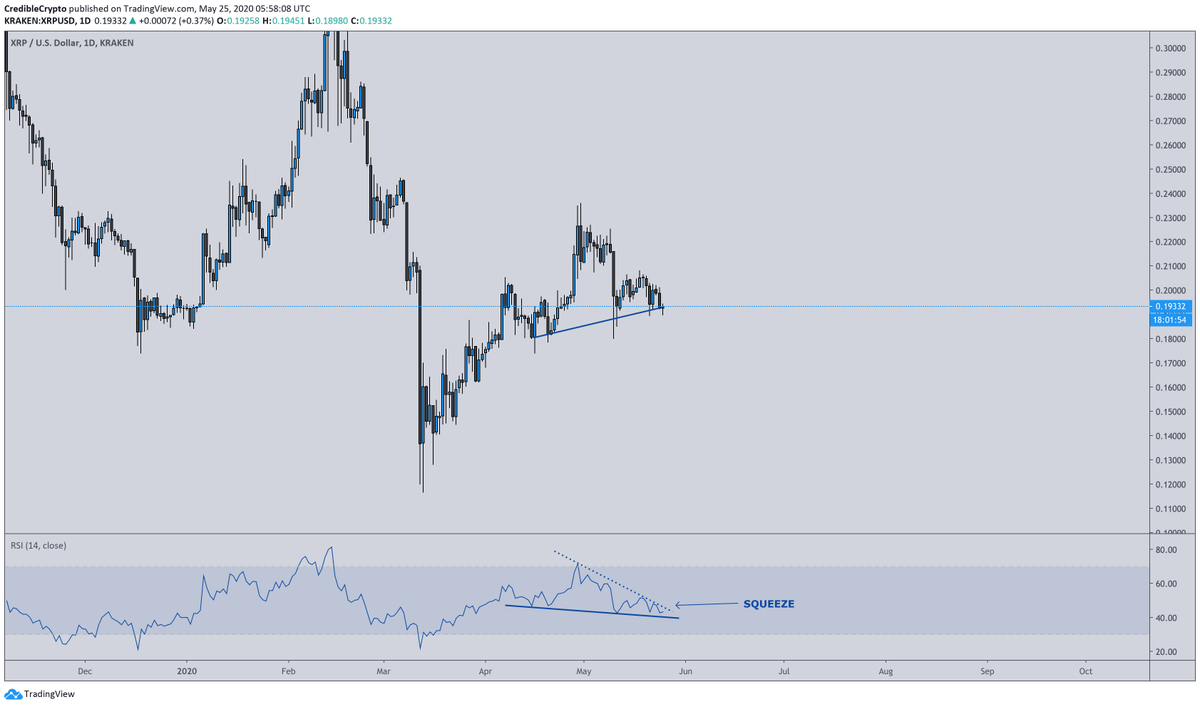 Chart of XRP printing a textbook "hidden bullish divergence" with the price and the RSI from trader "Credible Crypto" (@CredibleCrypto on Twitter).
That's to say, XRP could be on the verge of exhibiting a bullish breakout higher, likely to rally back above $0.20 and beyond.
Despite this textbook bullish sign, there is a chance that it won't play out, with the market outlook for all altcoins worsening over recent days.
Advertisement

XRP Remains Macro Bearish
From a purely technical standpoint, analysts say XRP remains macro bearish — which means while there may be a chance for a rally in the short term, the long-term trend remains down.
One crypto trader remarked that XRP has been stuck in a downtrend for over 850 days, having just fallen below a crucial level of support on the monthly chart.
"Looking at it from an investor perspective, [fundamentals are] not an excuse to invest in an asset that has been down-trending for 851 days and lost key monthly support/resistance level," the trader explained in reference to the chart below.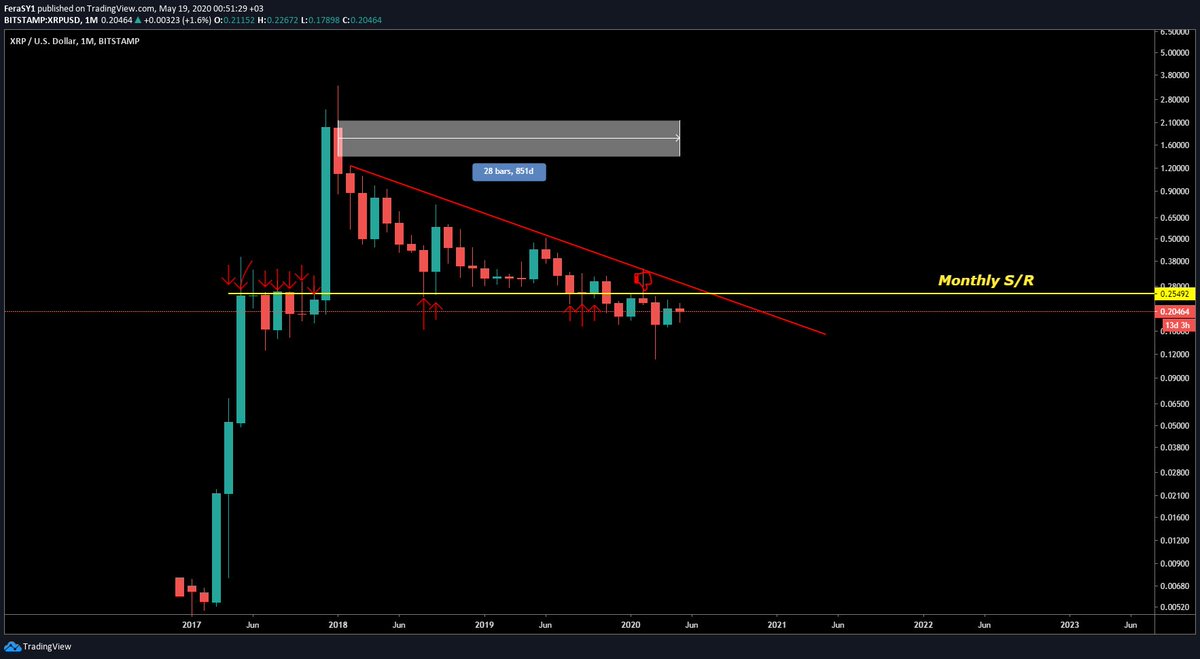 Price chart from @FeraSY1, a prominent crypto trader and engineer.
The scepticism of XRP's macro chart has been echoed by legendary commodities trader Peter Brandt.
He explained in March that the altcoin is bearish because there is only "white space below" its price, with little historical support or liquidity below ~$0.15.
I am breaking a promise.

I said I would never again post a chart of $XRP

But, I thought you all might be interested in what it means to have …

"While space below" pic.twitter.com/Pse2DkEXfp

— Peter Brandt (@PeterLBrandt) 12th March 12, 2020
If you are new to the Cryptocurrency world and would like to open an account we recommend Cex.io.
Do you find this article useful? Comment below or follow us on Facebook or Twitter.