According to Brendan Blumer CEO of Block.one, the tech company that produces EOS.IO. They've nearly solved the biggest blockchain problem, namely scalability.
Bitcoin can make only 7 transactions per second, the strongest reason behind these 7 transactions is the fact that a public blockchain can rely only on the total consensus across all nodes.
Delegated proof of stake
However, the solution is called Delegated proof of stake (DPOS).
This new system was designed by Daniel Larimer in an attempt to solve the proof of work, POW system which is consuming a lot more resources and it's not cost-effective.
We can remember that in proof of stake the block creator, the so-called "Validator" is delegated from a wide range of participants, based on the amount of tokens they have correlated with the amount of time the tokens have been staked.
In DPOS it is different because, the block validator is chosen by a vote, everyone that has EOS can take a vote in order to delegate the next block validator.
Advertisement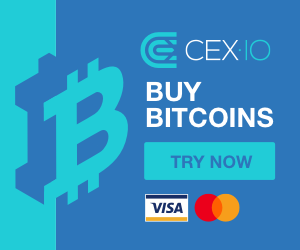 How it works
In-depth, 21 blocks are generated on each round of voting, 20 being made by the top validators delegated by the nodes and the 21st is made by a random selection based on a number of votes other producers have received if there are more than one. After the other 20 blocks have been created, each will have the chance to produce the final block based on the number of votes they have, this can ensure in most cases that the block validator is not the same one every time.

It's in every validator's best interest to act honestly and do their part for the smooth running of the system, otherwise, they can be voted out at every given cycle, and so they should.
Instead of competing with other nodes like in the case of other cryptocurrencies blockchains. They work together in order to validate transactions efficiently and quickly.
Validators also have to be active in order to keep the chain moving. Any validator that hasn't produced a block in 24 hours is removed by the voting system. Instead of reaching consensus to every node the same way as Bitcoin, EOS uses a democratically selected pool of 21 validators to achieve consensus much faster.
Conclusion
More cryptocurrencies are underlined by a proof of stake or a delegated proof of stake algorithm in order to make them cost-effective and more decentralised. This is an ambitious project that may well prove to be a winner.
Do you find this article useful? Comment below or follow us on Facebook or Twitter.